The mission of the Meigs Soil and Water Conservation District is to provide assistance for the wise use of our natural resources for present and future generations.
The latest Meigs SWCD new letter is out!
Click here
to check out the online version and to see what is new with the Meigs SWCD.
"Like" us on Facebook @ MeigsSWCD Conservation Area or Meigs Soil and Water Conservation District for the latest updates.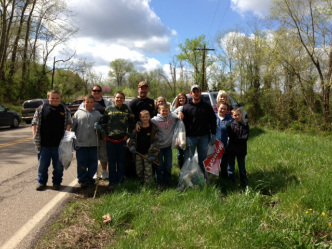 The 2014 Stream Sweep is set for April 26th at the Conservation Area on New Lima Road from 9am to noon.
For more information contact Jim Freeman at jim.freeman@oh.nacdnet.net
---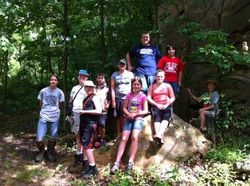 2014 Watershed Camp
June 11 and 12
Watershed camp is for kids ages 9-14
It is FREE!!!
Kids will participate in many out door hands on activities.
The camp runs from 9am to 4pm each day.
Register by
May 30th
because we only have 50 spots.
For registration form and brochure click here

To find out about camp events contact Jenny.Ridenour@oh.nacdnet.net

---
Honoring Meigs County's agricultural roots
through ODA's Century Farm Program

Meigs County is blessed with an agricultural heritage that has provided many historic, social and economic benefits to today's citizens. Our early farm families laid the foundation for today's food and agriculture industry - the no. 1 industry in the state - which adds $105 billion to our economy each year, according to Steve Jenkins, program administrator for the Meigs Soil and Water Conservation District.
The Ohio Department of Agriculture's Century Farm program was established in 1993 as a way to honor our pioneering farm families, and the Bicentennial Farm program was added in 2013. More than 1,000 Ohio farms which have been in the same family for at least 100 years are now registered as Ohio Bicentennial or Century Farms.
The Meigs SWCD is proud to recognize three local farms registered as Ohio Century Farms: Arthur Nease, Racine (1833), Virgil Windon, Chester (1869), and James Osborne, Reedsville (1872).
Jenkins encourages Meigs County families who may qualify to learn more on the program website (
www.agri.ohio.gov/divs/cent_farms/
), or to contact Program Manager Cindy Shy at
cindy.shy@agri.ohio.gov
or 614-752-9817.

Adopt-A-Highway
It takes place at the Meigs SWCD stretch of "adopted" highway, along Route 7, between Hiland Road and Route 124. Gloves and bags provided. All four Adopt-A-Highway events have been completed for 2013. Thanks to all the volunteers who came out and helped keep our highway clean.



---
Meigs County Clean Up Day was a huge success. We filled over 2 dump trucks of trash, 3 of tires, and one truck of electronics. There was also a scrap metal pile, paper shredding, and a reusable item station. With the help of the community, Meigs County is a cleaner place. Thanks!
---
For pictures from past events, visit our Meigs SWCD
facebook
and Leading Creek
facebook
page.
Please check back later for more clean-ups, educator workshops, watershed tours, and other events! And don't forget to visit our photo page!
---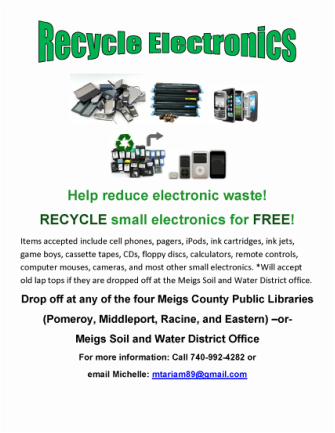 Electronic Recycling Program
The Leading Creek Watershed Group and all four Meigs County Public Libraries, located in Pomeroy, Middleport, Racine, and Eastern, are accepting used ink cartridges and small electronics for recycling. Help prevent electronic waste by recycling these unwanted or used items to the Meigs County Libraries or the Meigs SWCD.

Boxes, like the one shown below, will be set up for collection at each location.

Items accepted include cell phones, pagers, ipods, ink cartridges, ink jets, game boys, cassette tapes, cds, floppy discs, calculators, remote controls, computer mouses, cameras, and most other small electronics. *Will accept old lap tops only if they are dropped off at the Meigs Soil and Water District office.

We do not accept anything that will not fit into the drop box. Please call Meigs SWCD or email Mtarian89@gmail.com if you have any questions about the items we will except.
---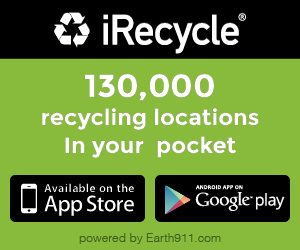 Find Meigs SWCD and many other places to recycle on the iRecycle smart phone app!
Leading Creek Watershed UpdatesLeading Creek is always looking for volunteers to do water quality monitoring. Please visit our Leading Creek page for more information!Visit our
Facebook
! page and "like" Leading Creek Watershed
---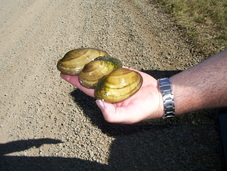 Mussel Reintroduction Update

On September 11, 2012 Dr. Watters (curator of mollusks at the Ohio State University Museum of Biological Diversity in Columbus) came down to the Leading Creek Watershed to reintroduce the two new species of mussels into our watershed. These fresh water mussels disappeared in 1993 in response to a large influx of acid mine drainage into the Leading Creek. Freshwater mussels have been disappearing though out Ohio over the past couple of decades, and the causes are largely uncertain, although sedimentation and pollution could be contributing.

For more on Leading Creek visit the Leading Creek Watershedpage.





Content copyright 2009 - 2012. Meigs SWCD. All rights reserved.
---